Talk That Walks: Leaders at the Crossroads of Experience, Insight, and Action.
National Conversation: Racial Equity in the Culinary Arts
June 22, 2021 at 10:00-11:00 AM EDT
Talk That Walks is a Leadership Dialogue Series produced by the Alliance of Leadership Fellows in Partnership with the Social Justice Initiative at Bryn Mawr College. This Episode on Racial Equity in the Culinary Arts is also produced by BCAGlobal and Equity, Diversity, and Inclusion at the University of Utah. 
The culinary arts industry controls a major portion of the US food system, and there has never been a comprehensive dialogue on racial inequities in the sector—until now. National Conversation: Racial Equity in the Culinary Arts, will facilitate a move from conversation to action. The leaders in this dialogue are taking advantage of the global momentum demanding racial equity across systems to focus on our culinary industry, an industry that has been built upon —but has failed to reward and respect—the knowledge, labor, and ingenuity of enslaved and indigenous people.
This leadership forum on social justice in the culinary arena features changemakers Chef Alex Askew (moderator), Chef Njathi Kabui, Chef Adán Medrano and Valerie Spain, coach and consultant for equity and belonging. Please join us for this inaugural dialogue in the Talk that Walks series.
Dialogue Participants: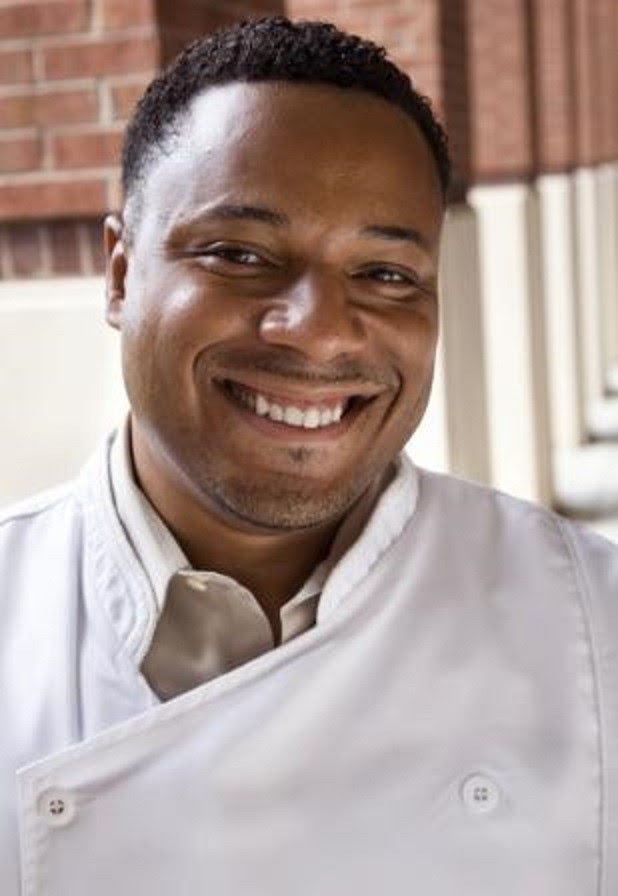 At 14, Alex Askew received his first job  as a personal chef through a high school vocational program and later attended the Culinary Institute of America. Alex's experience covers many areas in the culinary/foodservice which include consulting in areas of menu development, R&D, start up operations, systems and controls, training, food manufacturing, business planning, concept development, and healthcare. In 1998 Alex Co-founded the BCAGlobal which dedicates itself to reimagining Racial Equity in the culinary arts. The newest core program, "Mindful Eating for the Beloved Community" has gathered National attention for bringing Food, Race, and Social Justice to the forefront while focusing on training chefs of color as Health Equity Ambassadors to produce healthy communities. Alex has enjoyed appearances on Good Morning America, CBS Early Morning Show, and the Food Network. He was a Distinguished Visited Chef (DVC) for Sullivan University, visiting professor at the School of Hotel and Tourism-Hong Kong Polytechnic University, in May 2012 received the distinguished New York Institute of Technology Global Leadership Award and served on the ACF Accreditation Commission. In 2014 Alex was selected as a  Kellogg Fellow in the Racial, Equity and Healing (REH) cohort. In 2020 Alex was awarded the Castanea Fellowship in Food Systems Leadership. "My personal mission is to create systemic change in the culinary arts and bridge the important social change work needed to improve lives in the industry and community.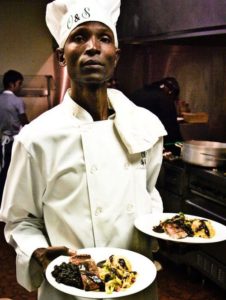 Chef Njathi Kabui is an internationally celebrated organic chef, food strategist, urban farmer and food activist. Chef Kabui has a strong background in sustainability, culture and food.  Chef Kabui moved to the U.S to attend college three decades ago. He studied Political Science and philosophy from Lemoyne Owen college. He later did a dual masters in Medical Anthropology and Urban Anthropology at the University of Memphis. He later attended culinary school in North Carolina. He has worked on many projects, and has spoken widely, appearing on many forums dealing with issues of food justice and sustainability. He has worked with major universities, communities' groups as well as individuals' clients in the U.S, Africa and other parts of the world. He appears regularly on the media speaking on matters of food literacy, sustainability and the intersection of food justice amongst African immigrants. He has been covered by major publications in Africa,Europe, Canada and the U.S. Chef Kabui acts as a food justice ambassador for Kenya as well as other parts of Africa. The flagship project that chef Kabui has initiated in his home village is a Food Literacy and Sustainability Center in Naivasha.  The center has an organic farm growing local indigenous foods, animals as well as new foods from the American South and beyond. Chef Kabui makes regular social commentary for a Kenyan radio station on matters of food culture and politics. He also writes about food on his blog or contributing chapters to various anthologies.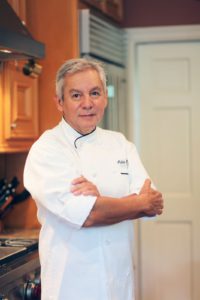 Adán Medrano is a food author and chef, specializing in the indigenous foods of Texas and the Americas. His book, Truly Texas Mexican: A Native Culinary Heritage In Recipes, published by Texas Tech University Press, received the "Finalist, Book Of The Year" award from Foreword Reviews. In his most recent history and cookbook, "Don't Count The Tortillas–The Art Of Texas Mexican Cooking," Medrano focuses on the aesthetic aspects of cooking that universally impact identity and community, with over 100 recipes that illustrate today's cooking in Texas kitchens. He spent 23 years working throughout Latin America, Europe and Asia, and during his travels came to recognize the cultural importance of food. He returned to the US in 2010 to focus his attention on the culinary traditions of the Mexican American, Native American communities of Texas and the indigenous cooking of the Americas. He is currently President of "The Texas Indigenous Food Project." Medrano is also an award-winning filmmaker and holds a Master of Arts degree in Radio, Television and Film from the University of Texas at Austin. In 1976 he founded the San Antonio CineFestival, the first and now longest-running Latinx film festival in the USA. He continues producing media with a feature film documentary, "Truly Texas Mexican." He has lectured about food & culture at academic institutions, including the Harvard University Co-op and Northeastern University.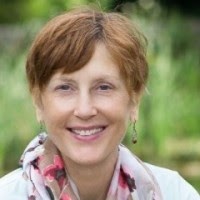 Valerie Spain is a certified coach, consultant for equity and belonging, and facilitator/trainer, writer and speaker. Her work is laser focused on helping white people develop robust antiracist practices in life and work.  Her antiracism work builds on experiences managing complex health initiatives in the nonprofit and public sectors. Collaborating with nonprofits, community coalitions and government entities, she developed successful initiatives focused on healthy food access, healthy aging and maternal/child health using a policy and systems change approach. An entrepreneur, Valerie co-founded a pioneering postpartum doula service. MotherCare Services was the first in the US to sign a contract with a major HMO. She also co-owned/managed a successful restaurant in Belmont MA. Her ongoing racial justice work includes creating equity training for organizations and groups, facilitating antiracist caucuses for white people, allyship coaching for individuals and leaders, especially white women. She participates in several antiracist communities of practice. You can find her here www.valeriespain.com and on LinkedIn. Valerie is also a mindfulness practitioner with 30+ year meditation practice including extended silent retreat experience. She identifies as a white, cisgender woman, uses the pronouns she/hers, is ethnically Northern European, and is also a mother, artist and poet.